Latest innovations to stay ahead of the competition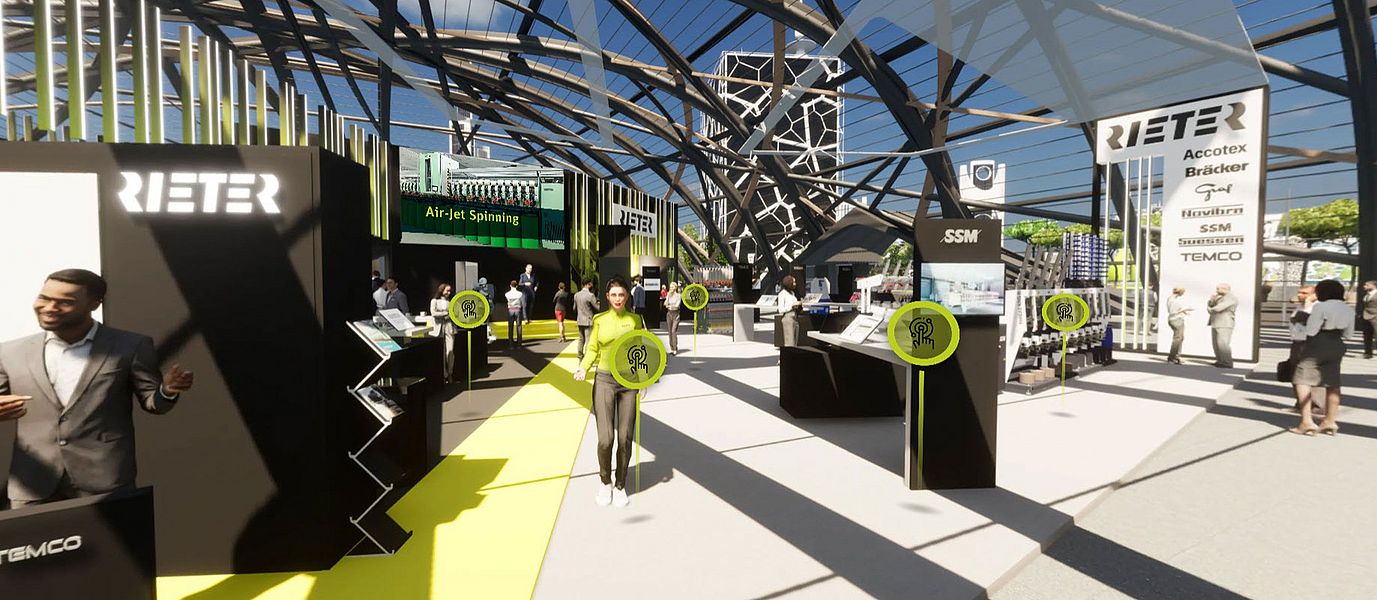 Rieter Virtual World presents the latest innovations that make spinning mills more competitive.
Rieter's game-changing portfolio uniquely blends digitization with state-of-the-art technology to achieve one goal, customer success.
Across all products, components and after-sales services, Rieter offers technology engineered to improve efficiency, preserve resources, and accelerate circularity.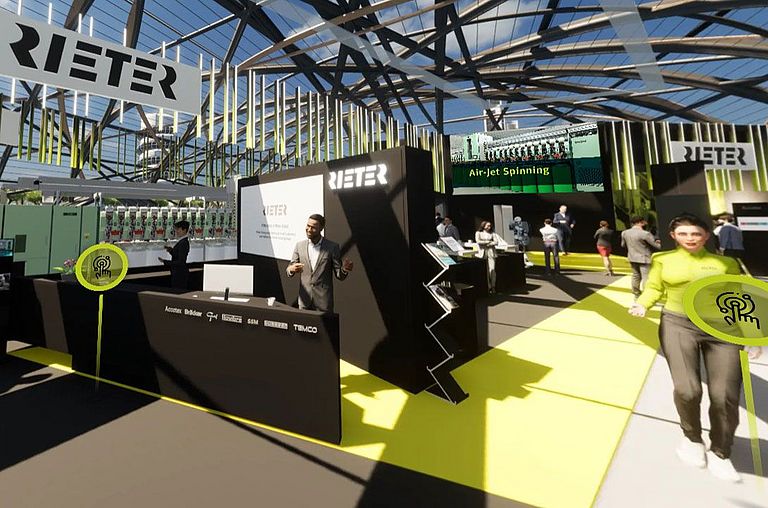 Frequently asked Questions
Everything there is to know about the registration, features and languages as well as technical requirements can be found here.
If you can't find answers for what you are looking for, please contact rieter.world(at)rieter.com.